Gentle color removal step by step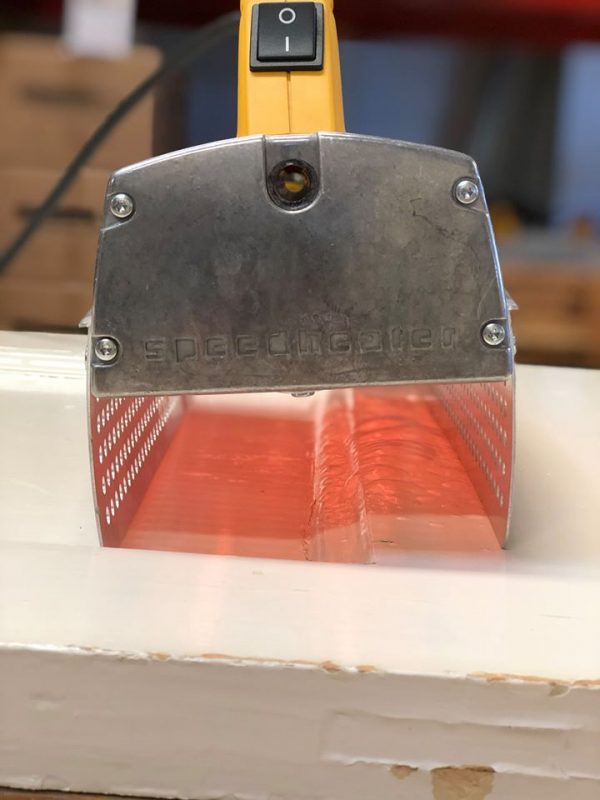 Step 1
Heat the paint using infrared light
Hold the IR lamp briefly over the area you want to remove the paint from. You see almost immediately that the paint reacts.
Unlike a classic heat gun, no hazardous substances are released from the heated paint. The IR light also enters the nooks and crannies with ease, which means that, for example, even carved wooden furniture can be entirely stripped down to the wood. In addition to paint, IR also removes old window putty, varnish, glue etc.
When used correctly, the heat will never be so high that you, for example, burn wood or crack window glass.
See products