ECO-FRIENDLY WINDOW & FACADE RENOVATION
INVENTED & MADE IN SWEDEN
Speedheater's Product Categories
Speedheaters Digital Gift Cards
New – Now you can purchase a gift card from us as a present for someone you care about. A gift where they get to choose for themselves! 💝
Choose the desired amount – Fill in the details & date for when the gift card will be sent – Proceed to checkout – Done! 👏
buy gift card
The Speedheater Cobra is featured on the Swedish TV show, "Hjälp, vi har köpt en bondgård!" [Help, we bought a farm!] on Sveriges Television
Do not miss the SVT play show "Hjälp vi har köpt en bondgård!" where you get an honest and beautiful look into all the ins and outs of life on the farm, along with the renovations, nature and animal care that goes along with owning one. Thank you for letting us hang out with you and live out our farm dream at home from the comfort of our sofa! 😊

Watch the Episode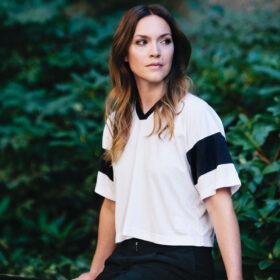 "As someone who's currently in the paint removal process, I refuse to do anything without some sort of heating tool. I wouldn't even think to touch old paint without a machine like this. It makes the job so much easier!"
Incredibly fast!
"The design is incredible! It works incredibly fast, offers great balance, and it's easy and convenient to use, not to mention the fact it's completely silent."
The Cobra beats the competition!
"The Cobra is in a class of its own, and it's fast and versatile."
IR LIGHT - BEST METHOD TO REMOVE PAINT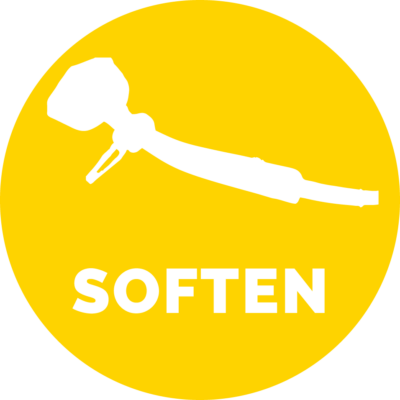 Soften up the paint!
Speedheater's heating systems are very efficient and versatile for both interior and exterior paint removal, windows, furniture and all types of carpentry. Multiple layers of paint soften at the same time, giving you a smooth wood surface fast.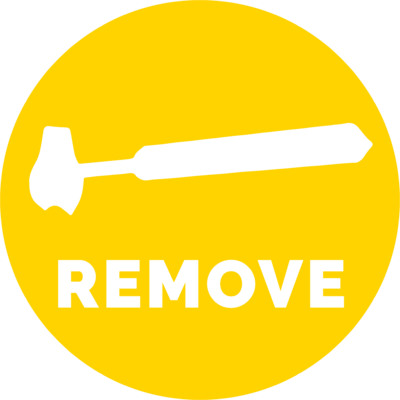 Scrape off old paint!
Our smart paint scrapers are designed to fit a range of different profiles. That means you can scrape off paint without damaging the underlying surface. The blade inserts are made of a hard, durable special steel to give you the best results and long durability
Repaint right away!
Now your surface is ready to be painted! The surface is dry without any chemical residue, which means that no waiting time is required. Everything is set for a professional end result!
FOLLOW US ON SOCIAL MEDIA
No other method of paint removal can measure up to the Speedheater IR System.
Speedheater System is an expansive company that offers the latest technology in paint removal. Whether you're repainting an exterior or boat or wanting to renovate some old windows or furniture, our method delivers consistent, high-quality results. Our method means less work for you and gives you a better end product thanks to how gentle it is on surfaces. Removing paint with IR is also more environmentally friendly, safer and often more affordable than most other methods, regardless of application. Additionally, our machines are perfect for removing glue, putty, and varnish – we've gone above and beyond to ensure your renovations go as smoothly as possible. With so much flexibility, the possibilities are endless!
Environmentally friendly paint removal
With Speedheater's IR System, you can remove paint in an environmentally friendly way without any need for chemicals, and the heat from the infrared light never gets hot enough to release hazardous substances into the air, such as lead in old paint. Now you can remove paint in a way that's gentle to both the environment and yourself. Our machines also consume approximately 75% less power than a traditional heat gun.
Effective paint removal
Our products let you gently remove paint all the way down to the surface in just a few seconds. The final product of any painting project always depends on the base layer of paint. Once the paint has warmed up and softened, it becomes easy to scrape off without damaging the surface.
Research-based paint removal with infrared heat
Several years of research act as the foundation for the machines and tools we produce today. We are proud to be able to offer an environmentally friendly paint removal option that is 100% chemical-free. Unlike many other methods, our IR method is completely vibration-free, dust-free and quiet. So whether you're a DIY homeowner or a professional painter, get the job done with professional results!
Gentle paint removal – perfect for property maintenance
Property maintenance is something near and dear to our hearts. Our core values are based on reusing, renovating and working in an environmentally friendly way. The actual method of removing paint with infrared heat allows us to work with low temperatures (110-160 degrees), which means no hazardous substances are released into the air. It's also easy to get through many paint layers that have been built up over many decades. That means you get a clean wood surface, letting you restore buildings to their former glory.
WHAT SURFACE ARE YOU WORKING ON?
Our products can be used for a lot more than just removing paint off of wood, metal and plastic. Below you'll find several different categories, where we explain how you can simplify the prep work before repainting your house, renovating windows, scraping off the base layer of paint from your boat or removing flaky paint and varnish from your favorite piece of furniture.
SPEEDHEATER IR SYSTEMS FOR PAINT REMOVAL
Retailers of Speedheater IR systems, paint scrapers and blades
Find Speedheater in a store near you!
Speedheater IR Systems are available for purchase in a variety of stores and retailers across Northern Europe and the United States. We are proud of all our retailers! Looking to rent a Speedheater? Speedheater IR systems are also available through rental companies. We've done everything we can to make removing paint as easy and environmentally friendly as possible for you. Use the list below to conveniently find a store near you.
What surface are you working on?