Speedheater Blade Magazine
– 6 scraper profiles in 1 convenient magazine!
Speedheater's Swedish-made blade magazine includes 3 scraper blades that feature a total of 6 different scraper profiles! As if that wasn't enough, the high-quality scraper blades can be sharpened, and the accompanying blade magazine protects and keeps your blades organized. Our products are developed and designed with craftsmen and handymen in mind, so they have versatile and durable paint scraping tools. Affordable, durable and versatile!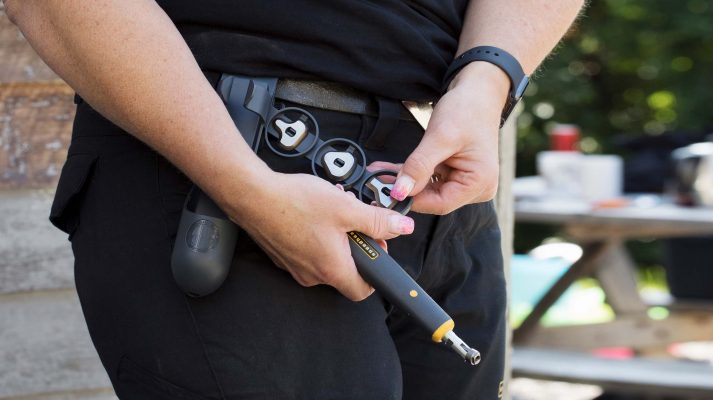 The blade magazine features a convenient design and can be used on its own or attached to the holster for the Speedheater Flexi Scraper. The magazine is designed to attach behind the Flexi Scraper holster and stay securely in place while you work. The blades detach quickly and easily with a little click from the magazine. The blade magazine makes it easy to keep track of your blades, storing them securely when you're not using them. And when you pair the magazine with the Flexi Scraper, the blades are always within arm's reach.
The blades offer 6 different scraper profiles that make it easy to reach and work with different surfaces – perfect for scraping detailed surfaces that require precision, like window restoration and detailed panels. The blade inserts are compatible with
Speedheater's complete line of paint scrapers
. When paired with the Flexi Scraper, you can use every side of
each blade
by simply rotating and angling it to whichever side you need, without ever having to remove the blade. The blades are made of a unique steel composition that not only makes them incredibly durable, but also lets you sharpen them. That is what we mean when we say that we develop high-quality products built to last!

6 scraper profiles for the price of 1!

The blade magazine comes with 3 different scraper blades that feature a total of 6 different profiles.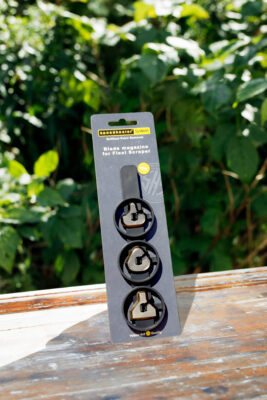 Includes:
3 Scraper blades
Three different types of scraper blades with 6 different profiles. The blades can be sharpened and are compatible with our entire range of scraping tools.

1 Blade magazine
Keeps your scraper blades organized and easily attaches to the side of the Speedheater Flexi Scraper holster. Made of durable plastic that protects the scraper blades and features a smart click function that keeps the blades in place.

Compatible with
The scraper blades are specially designed for the Speedheater Flexi Scraper, but they also work just as well with our entire range of paint scrapers.