Tool kit – All the window scrapers you need to restore old windows
Our three best-selling window scrapers in one tool kit so you're ready to scrape off old paint without risk of damaging the wood or glass, no matter how tight the angle or narrow the nook! Easy and effective window tools!
The boomerang scraper features multiple angles, making easy work of every corner and flat surface of the frame. The hard steel keeps the scraper sharper for longer, and its shape is designed to let you easily scrape away heated paint almost effortlessly, so you won't risk damaging the surface.
The other two tools make it easier than ever to remove old putty from the window.
First, heat the putty with an IR light (for example, the
Rapid Slim
or the
Cobra
) so that it becomes soft and pliable.
Separate the putty from the wood frame using the putty chisel: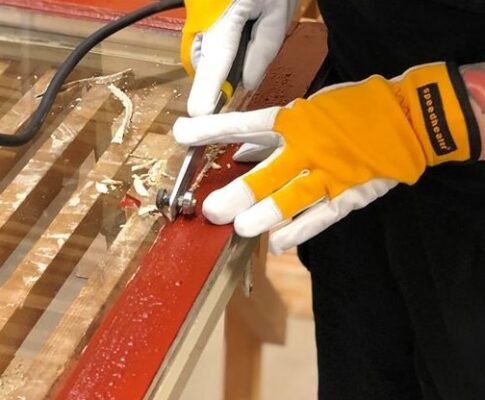 Remove putty from the glass using the putty scraper: